Welcome to Haibeck Automotive Technology
The ZR-1 Specialist
Our ZR-1 Barbecue will be held on Sunday June 5th at 1:00.
All current and former ZR-1 owners are invited.
Pictures from previous barbecues.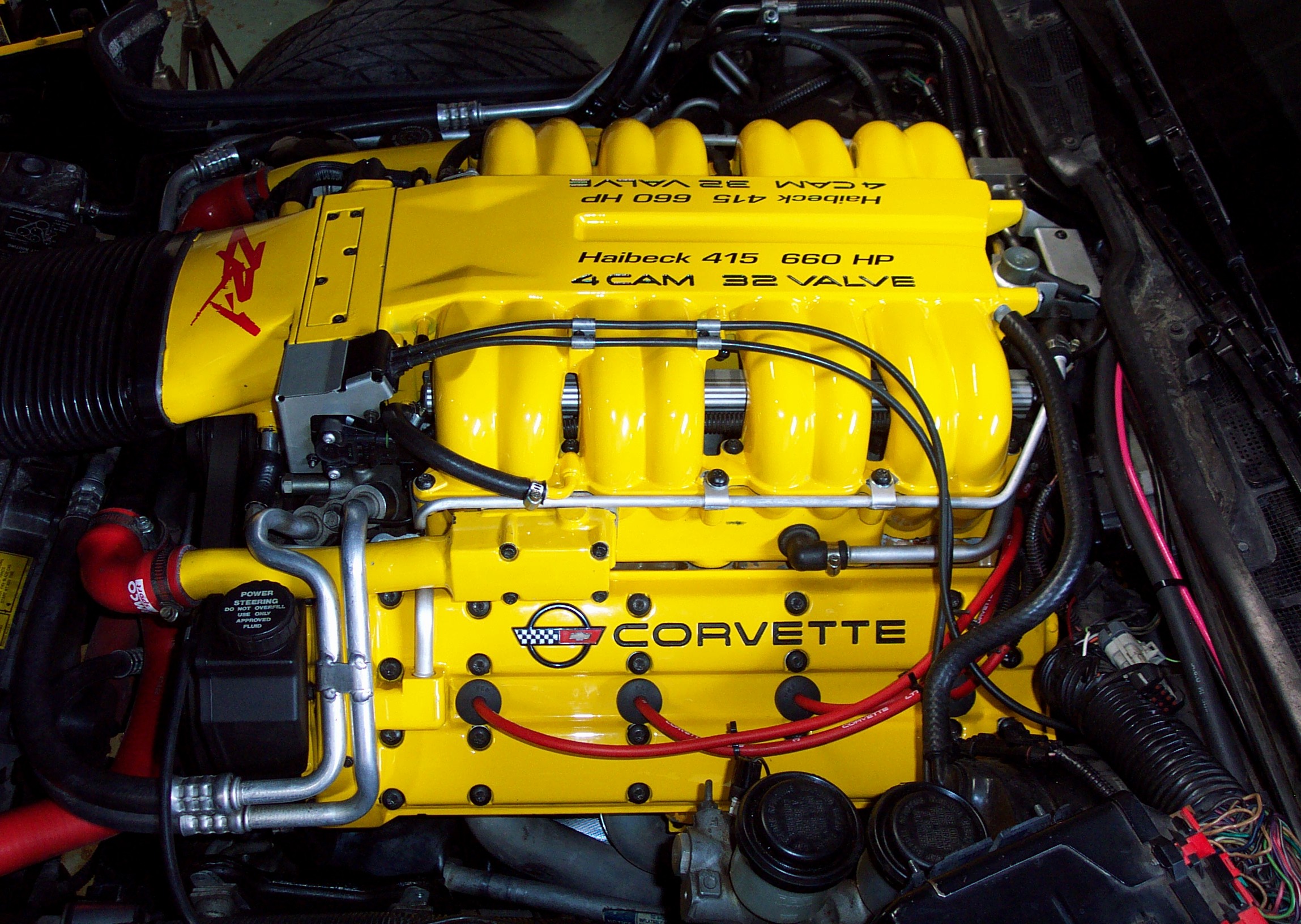 The 660 HP 415. Details
This engine ran 185.3 mph in the standing mile at the Sandhills Open Road Challenge. The event was run in Arnold Nebraska, elevation 2,700 feet.
Our 730 HP LS9 for the C6 ZR1

For LS9 details go to the bottom of this page.

We have completed Dave McLellan's upgrade project. Click here for details.

Upgrades, upgrade packages and our manufactured parts.

Maintenance and repair.

A look at the shop. Directions to the shop. Accommodations. Transporters.

Technical information from ZR-1 publications.

Technical seminars from ZR-1 Gatherings.

General technical information.

Miscellaneous ZR-1 information. Interesting parts failures.

"I have owned many performance cars over the years, and this car is by far the one that has captured the reason why I have loved cars my entire life." --ZR-1 owner Keith Crandall in Washington state.--

"He fell asleep with his head against the window. He said an honest man's pillow is his peace of mind." Minutes to Memories - John Mellencamp

Wanted:

- A defective ZR-1 ECM. Any model year, $100.

Contact Information

Telephone and FAX

630-458-8427

Shipping Address

430D West Kay Avenue Unit D, Addison, Illinois, 60101-4934 USA

When shipping to us via FedEx or UPS. We open at 10:30 am. Select a shipping class that is delivered after 10:30 am. Or use the, "signature not required option". Otherwise the package will not be delivered if it arrives before we open.

Electronic Mail
Our PayPal address is mhaibeck@sbcglobal.net
To make a purchase with a credit card, call 630-458-8427 during business hours.

We are on Central DaylightTime. Also known as Chicago time and UTC/GMT -05:00.
We are rated A+ with the BBB. To view our BBB report click on the BBB logo below.

Updated 14-May-22